Making an impact is something we do together!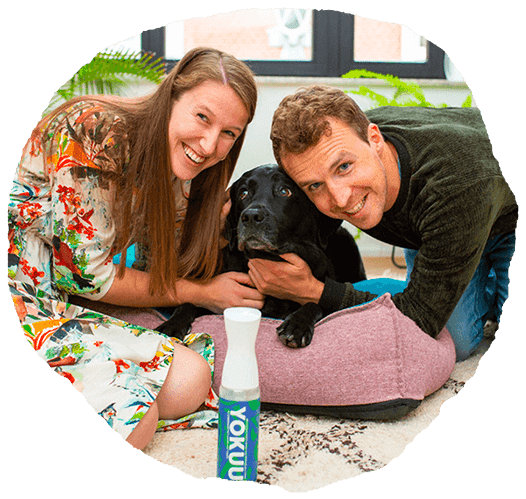 Joris, proud father of the YOKUU bacteria
I am Joris, 29 years old, born in Mortsel and moving to the stone jungle of Antwerp. Ever since I was a child, I have been fascinated by the power and beauty of nature. This is even more precious in an urban environment because it is so rare there. That is precisely where the seed of YOKUU lies: bringing nature back into the home is a childhood dream for me, but now I am getting a bit ahead of myself.
I decided to study bioengineering and to focus on an unknown and therefore often (unfairly) unloved aspect of nature: microbes. Microbes have the connotation of causing disease, but microbes are so much more. I became increasingly passionate about the positive (!) influence microbes have on living organisms and their environment.
Just as Peter Parker turns into Spider-Man after a spider bite, so I, bitten by microbes, slowly turned into 'the.human.microbe'. Under this name, I fight on Instagram for more attention and care for our microbiome.
After my studies, I decided to continue on this path and make microbes my mission. YOKUU is not an end point, but a logical step in restoring the balance between man and nature.
What do I dream of? I dream of TED Talks in which I am absorbed in an inspiring explanation, which ends with the whole room shouting 'YOKUU', or at least being bitten by the good microbes, because yes, there are plenty of those.
I would like to invite you into the wonderful world of YOKUU, populated by millions of good bacteria from the forest. Welcome!