Delivered in 3-4 working days
Safe and easy online payment
Less cleaning thanks to the power of nature? 
It can be done! 

15 billion forest bacteria





With YOKUU, you bring into your home billions of cleaning aids that continue to purify without your help, wherever they end up. Say no to harmful chemicals and disposable, and bring purifying nature into your home.
Packed with nature, packed with benefits
Healthier and easier cleaning, without compromise.

100% safe for 
children and pets

Deep cleansing,
for up to 7 days 


Faster cleaning and compact storage

No to waste, 
yes to reuse!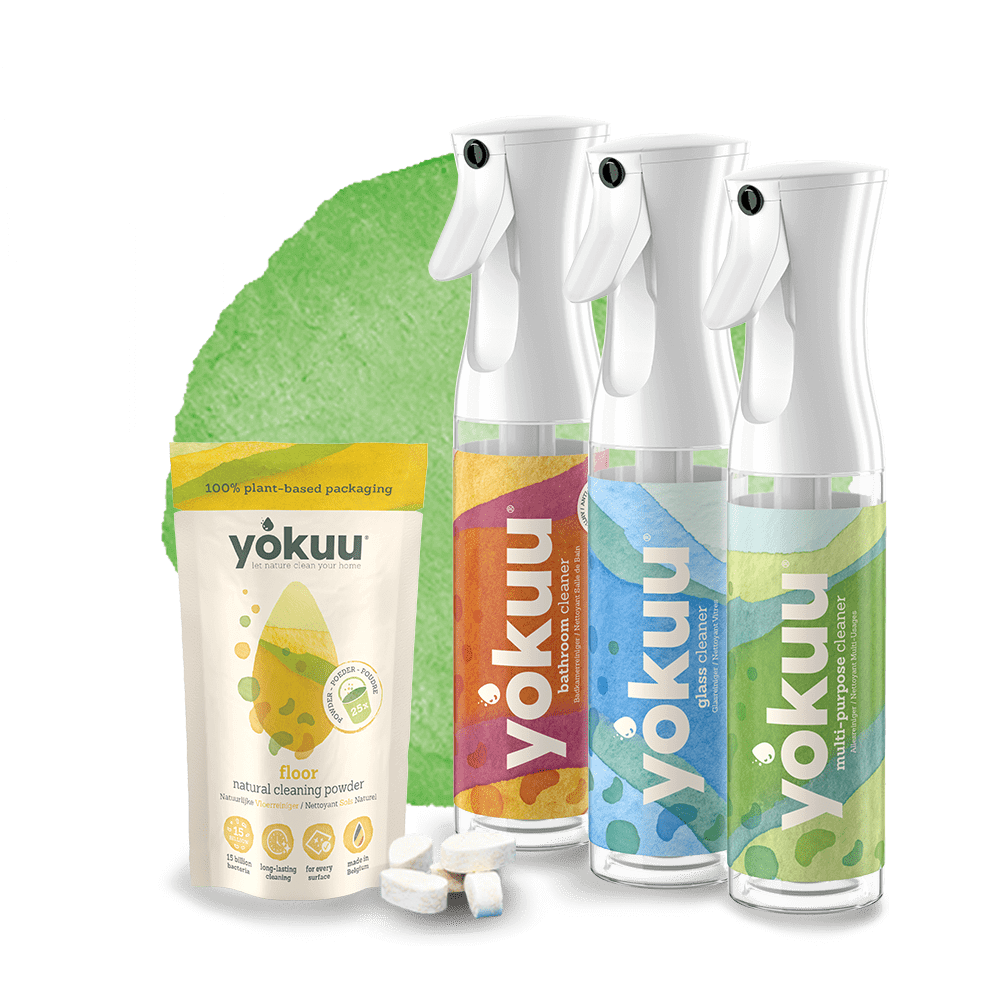 YOKUU surface cleaning, more than just visibly clean!
In the forest, rotten apples, smells and other dirt disappear like snow in the sun. Why is that? Might there be invisible cleaning champions at work? That's right: bacteria! The forest is home to trillions of bacteria that clean the forest 24/7. Bacteria recycle dirt into nutrients in order to survive. A circular chain that sustains itself. Mother Nature at work!
What are other people saying?
YOKUU's probiotic cleaners are trusted by more than 10,000 users.